OFF-PREMISE CATERING
Whether it's just taking the night off from cooking for the family or wanting to bring the flavors of Greece to your next big dinner party, Philosophia can provide delicious meals and trays for pick up.
Here are some of our most popular options:
Is there something you love from our menu that you don't see?
Email us at philosophiamp@gmail.com and we can create something just for you.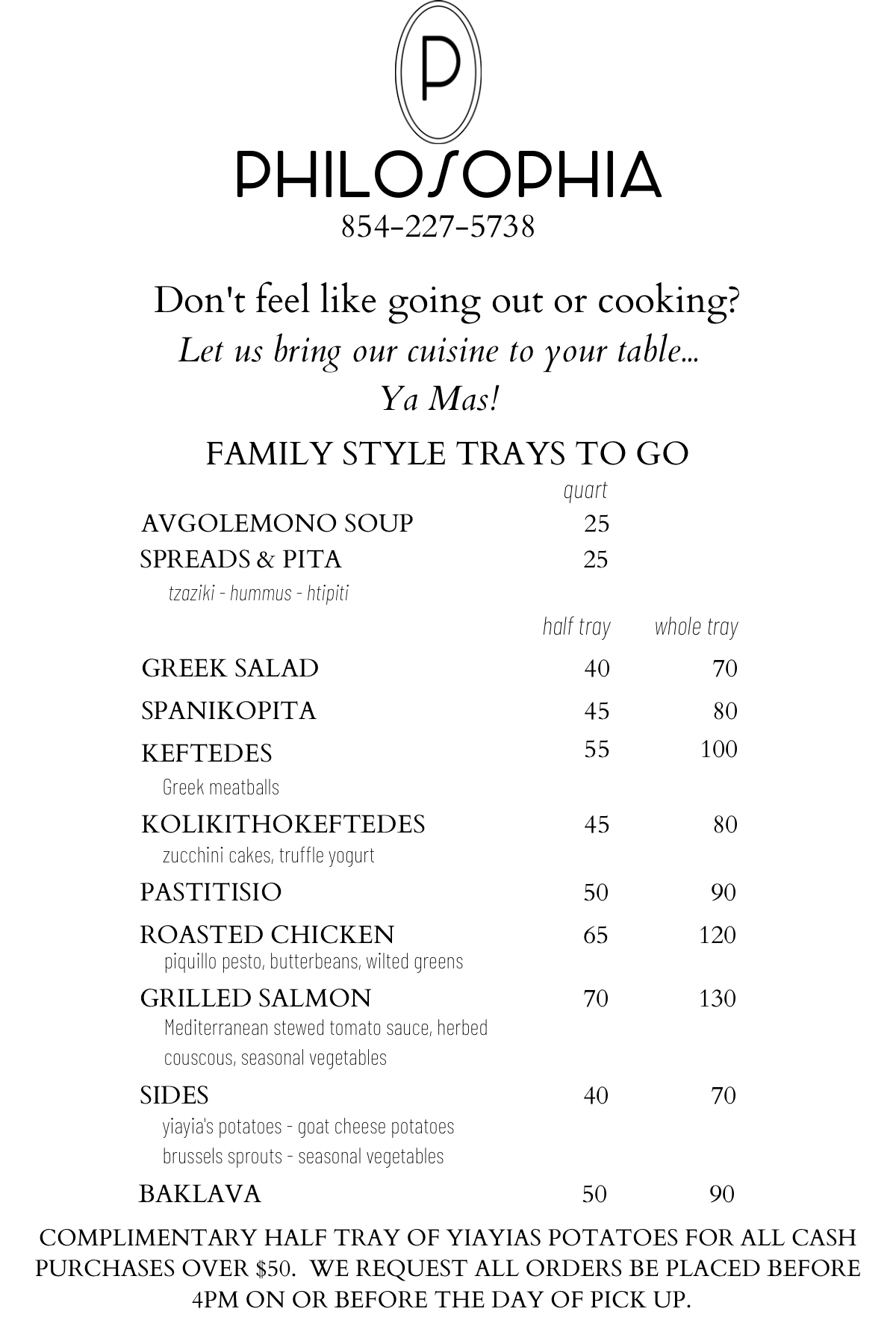 PHILOSOPHIA - Off-Premise Catering